Pre-order tickets for the 3rd-5th grade Valentines Dance!
ABOUT PTA
The Carthay Center PTA organizes and provides for a wealth of enrichment programming and community-building events. Without your participation and donations, our students will not have essentials like science and physical education, reading intervention, gifted and talented education, and arts programs.
2017-2018 INFORMATION
Details:

Meeting Dates:

September 14
October 19
November 16
January 18

February 15
March 15
April 19
May 17
PLEASE DONATE!
We're looking for 100% participation this year! While any amount is welcome, we are asking that parents donate $360 per student for the 2017-2018 academic year, or $36 per student per month, or more if your family can afford it. If every parent meets this goal, we will achieve our fundraising goal for the year!  

We can take donations in cash, check (to Carthay Center PTA), or by credit card. You can set up a monthly Paypal payment, or even write 10 checks to be cashed monthly!




Tax deductible donations made out to Carthay Center PTA can be mailed to:

Carthay Center Elementary School
c/o Carthay Center PTA
6351 W. Olympic Blvd.
Los Angeles, CA 90048

The Carthay Center PTA is run by parent volunteers so all donations are used to benefit all students.
For other ways to raise money for our school, check out the PTA Store. You can also earn cash donations when you shop at local stores and major retailers!
At Carthay Center we believe that it is important for home and school to work together to help children successfully adjust to the early elementary grades and to fully benefit from new school experiences.
PTAs serve as a forum where parents, teachers, administrators and other concerned adults discuss ways to promote quality education, strive to expand the arts, encourage community involvement, and work for a healthy environment and safe neighborhoods.
Being involved in PTA allows parents to interact with the teachers and school administration.
We are all there for the education of our children and that gives us a respect for each other and the jobs we are trying to do for our students. The ultimate goal for everyone is to see our children mature in to productive and happy members of society. We all win when that happens. Your membership in PTA means:
Investing in your children's future
Communicating with local and state decision-makers on issues and concerns facing today's children.
Growing personally and professionally through leadership development
Obtaining valuable resources and materials on parenting, education, health, and safety topics.
Uniting with a national association that advocates exclusively on behalf of all children.
To learn more about PTA and its mission, visit the 10th District PTA, the California PTA, or the National PTA. For specific questions about the Carthay PTA, please email us.
BECOME AN OUTDOOR CLASSROOM SPONSOR
If you would like to be an Outdoor Classroom Sponsor, you can donate $1,000 and have your name or your child's name on a plaque on one of our new handcrafted benches (see photo below). Other Sponsorships are also available for the 2017-2018 school year, and include acknowledgements on banners, the website, in emails, etc.
fundraising
Please click here to Sign Up for eScrip
eScrip is a fantastic resource for fundraising where participating business partners contribute a percentage of your grocery loyalty cards, credit card, and debit/ATM card purchases to Carthay.

Here's How it Works:

Grocery Stores – Register any one or all of your grocery loyalty cards for Vons/Pavilions, Super A Foods and Fresh&Easy. When you shop at the store, Carthay will receive up to 4% of your purchases (For Vons/Pavilions, cash and debit/ATM card purchases only).

Dining – Register your credit/debit card and eat at any one of over 600 participating restaurants. Carthay will receive up to 5% of your restaurant bill. See here for participating restaurants.

Shop with eScrip – Register your credit/debit card and earn up to 16% of your purchases for Carthay from participating merchants. Download the "AutoEarn" app here to your computer to automatically alert you of a participating merchant.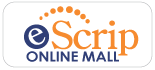 Participating merchants (Vons, Pavilions, etc.) will make contributions to Carthay, based on purchases made by you, just by using the cards you have registered.

Your purchases are tracked and available to you online, allowing you to see just how much you are earning on your child's behalf.


Register your Ralphs card for Carthay. Bring the Carthay letter to Ralphs and have the cashier scan the bar code.
Shoparoo is a simple and easy way to earn for Carthay. Register here and download the Shoparoo app to your phone. Using the app, take pictures of your grocery, pharmacy, pet, convenience, liquor and discount retail store (Target, Walmart, Costco, Smart&Final etc.) receipts and earn points for Carthay.
Electronic Recycling Donate empty printer/toner cartridges, used cell phones, small electronics and used batteries. Drop your items in the collection boxes outside the School Office.



Sign up here to earn eBox Tops for Carthay with online purchases. Select Carthay Center PTA as your organization.

Link your Vons "Just for U" to earn additional eBox Tops. Clip Box Tops and drop them in the collection box outside the School Office.